Day 3 :
Keynote Forum
Medical Radiological Research Centre, Russia

Biography:
Vladimir Zaichick is a Nuclear Physicist, Biologist and Researcher. He obtained his MS in 1966 from the Moscow Institute of Engineering Physics, his PhD (nuclear physics) in 1972 from the Institute of Biophysics, Moscow, and his DSc (radiobiology) in 2011 from Medical Radiological Research Center, Obninsk, Russia. He is a full professor of radiobiology, a fellow of the British Royal Society of Chemistry (FRSC) and a Chartered Chemist (CChem) since 1996. He has made 141 presentations at seminars and conferences, published more 300 papers in reputed journals and is serving as an editorial board member of four scientific journals.
Abstract:
Since the times of the alchemists, chemical elements have been investigated in human organs, tissues and fluids. During the last decades the number of publications devoted to them increased considerably. Today, the number of published articles may be estimated at about twenty thousands, and the amount of monographs about hundred. This vast amount of data, dealing with the importance of elements acquired in different fields of scientific research and practical life, puts forward the need for a synthetic approach in element research. At the end of the 20th century, a new scientific discipline appeared, focused on the role of chemical elements in human body under physiological and pathological conditions. This new field of interdisciplinary study has been named: "Medical Elementology" (from lat. "medicina" and "elementum"). A lot of medical doctors, toxicologist, ecologist, chemists and physicist who were involved in the study of chemical elements in medicine and biology had thus the feeling that they were working in new self-sufficient scientific sphere. As a rule, all scientific disciplines are characterized, first of all: 1) by the subject of study; 2) by accepted postulates; 3) by research methods; 4) by methods of quality control; 5) by terms and definitions. Instrumental analytical methods such as non-destructive NAA and EDXRF as well as destructive AAS, ICP-AES and ICP-MS are the main research instruments in Medical Elementology. Role and place of ICP-MS will be discussed using our results obtained in the age-dependence studies of 67 chemical element contents in human bone, hair and prostate gland.
Renowned Speakers at Euro Mass Spectrometry 2017
Chair
Speaker Slots are Available for Day 3
Session Introduction
Unidad Departamental de Química Analítica, Spain

Biography:
E.M. Peña-Méndez has completed his PhD in Chemistry from Universidad de La Laguna (ULL) (Canary Islands, Spain). She is professor and director of a research team focusing on develpment and application of nanomaterials in analytical chemistry and biomedicine at ULL. She has published more than 60 papers in reputed journals.
Abstract:
Matrix assisted laser desorption ionization mass spectrometry (MALDI MS) became a powerful platform for detection of small molecules in many analytical applications. However, in cell biology, precise detection of small molecules by MALDI MS is challenging due to high biological complexity of samples, unwanted interferences from salts and matrix, requirements of uniform sample deposition or simply minute amounts of the analyte. In the last years, the use of nanoparticles or nanocomposites as new matrices for improving the analysis of small molecules by MALDI TOF mass spectrometry demonstrated promising advantages. The Metal Organic Frameworks (MOFs), graphene oxides (GO), and/or gold nanoparticles (AuNPS) represent new nanomaterials with unusual physico-chemical properties and great analytical potential as matrices for MALDI MS. In this work we investigated properties of new generations of MOFs and their combinations with GO and AuNPs and demonstrated that they can be effective platforms for the adsorption of small biomolecules, facilitating the ionization in MALDI MS. Finally, application of MOFs, GO, AUNPs and/or their combinations significantly improved detection of small molecules by MALDI MS in complex experimental biochemical or biological systems, e.g. in cells.
Tata Institute of Fundamental Research, India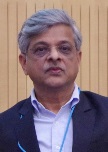 Biography:
E. Krishnakumar did his PhD from Physical Research Laboratory, Ahmedabad, India and postdoctoral work from Jet Propulsion Laboratory, CALTECH, Pasadena, USA. He has been at the Tata Institute of Fundamental Research since 1988 and is currently a Senior Professor there. He has worked on diverse areas of Atomic Collision Physic and has authored more than 100 papers in reputed journals. He is well known for his contributions to measurement of absolute cross sections for electron impact ionization and dissociative electron attachment and study of negative ion dynamics using momentum imaging.
Abstract:
Electron ionization cross sections of biological molecules are essential for modeling radiation damage so that accurate dosages of radiation can be applied in radiation therapy. However, reliable experimental data for many molecules are hardly available and obtaining theoretical data is difficult due to inherent complexity involved in modeling the process. In this context, we have developed a modified relative flow technique to obtain accurate partial and total ion cross sections by electron impact on molecules in solid form and with relatively low vapour pressure at room temperature. We have used this technique to obtain benchmark absolute partial and total ionization cross sections by electron impact on DNA and RNA bases and several other molecules of biological importance. The measurement techniques, the highlights of the cross section data and their comparison to the various theoretical calculations will be presented at the meeting.
American University of Sharjah, UAE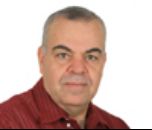 Biography:
Abstract:
Although the phenomena of atomic collisions have been the subject of extensive research, much more can be learned about these complex and variant processes. Further experimental and theoretical studies of ion-molecule collision will provide a better understanding of the atomic structure, collision phenomena, and molecular ion formation. The use of the 90o hemispheric electrostatic high resolution analyzer [1] in conjunction with time of flight techniques allowed us to identify the various events associated with charged ion- molecular collision.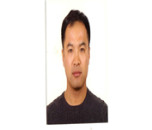 Biography:
Dr. Dong An has completed his PhD at the age of 27 years from Harbin Institute of Technology University, China and post-doc in Canada and the US. He is an associated professor in Department of environmental science and engineering at Fudan University. He has published more than 50 papers in reputed journals.
Abstract:
N-nitrosodimethylamine (NDMA), were identified as chloramination byproducts in drinking water. NDMA are known rodent carcinogens and probable human carcinogens, and so they are considered disinfection byproducts (DBPs) of public health concern. Several analytical techniques have been investigated for analysis of NDMA in water samples, including LC combined with UV detection, chemiluminescence (CL) combined with LC-UV, high-field asymmetric waveform ion-mobility spectrometry (FAIMS)-MS [68], HPLC-ion exclusion-UV-vis. However, the determination of low-ng/L level NDMA is not accurate. NDMA are typically detected in drinking water at low-ng/L concentrations, demanding highly sensitive analytical techniques to monitor and control them. A solid-phase extraction (SPE) ultra-high-performance-liquid chromatography coupled to a triple quadrupole mass spectrometer
(HPLC–MS–MS) equipped with APCI ionization source method was established to determine the concentration of NDMA in water. The experiment results showed that, APCI was able to better realize the ionization of NDMA and six other N-nitroamine than ESI. In MRM acquisition mode, ion of m/z 75.1 was determined as precursor ion,in which product ion of m/z 58.2 and 43.3 were determined as qualitative and quantitative ions. The relative coefficient of standard curve (1-50μg/L) is 0.996 with pure water as solvents. The recovery rate is more than 80% and the method of determination (MOD) is 1.12-3.11 ng/L when water samples were concentrated by 400 times with coconut active charcoal as adsorbent. This method was applied to determine the concentration of NDMA for source water and treated water. The concentration of source water is lower than LOD. The average concentration of NDMA for treated water in Shanghai water source is 10.65-12.02 ng/L without significantly seasonal change, which is probably related to PAM dosage. The successful determination of NDMA by LC MS/MS provides a new method for low-ng/L level NDMA as a supplement.
St. John's Research Institute, India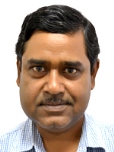 Biography:
Prof. Amit Kumar Mandal has completed his PhD from Bose Institute, India. After completion of his postdoctoral research, he joined St. John's Research Institute as Associate Professor in 2007. His research is focused on mass spectrometry based clinical proteomics of medically important conditions such as Hemoglobinopathy, Major depressive disorder, Multiple Sclerosis, Prostate Cancer and also on Nano particle induced toxicity. Using isotope exchange mass spectrometry and other spectroscopic tools, he investigates structural biology of clinically important molecules. He has more than 30 publications and was awarded with Centre of Innovation by Waters Corporation in the year 2013.
Abstract:
To investigate the mechanism of various cellular events it is crucial to understand the structure-function correlation of biological macromolecules within a live cell. Conventionally, different spectroscopic tools such as NMR, fluorescence, circular dichroism etc. that are used to visualize protein structure are chromophore specific which are identical across all proteins. Therefore structural studies are restricted to purified molecules in vitro. However, due to the molecular crowding inside a complex cellular milieu, in vivo and in vitro environments are radically different. Exploiting permeability of D2O across cell membrane, hydrogen/deuterium exchange (H/DX) was executed inside in side live red blood cells (RBCs) and subsequently the change in conformation dynamics of human hemoglobin associated with its oxygenation in side live RBCs was monitored. Using mass spectrometry, H/DX kinetics of globin polypeptide backbone amide hydrogens of human hemoglobin inside RBC in both oxy and deoxy states was recorded. The obtained kinetic parameters were analyzed using the method of initial rates and the conformational change on deoxy to oxy transition of hemoglobin was explored inside live RBCs. Due to very high abundance of hemoglobin in RBC, it was possible to correlate the observed in vivo conformational dynamics with the structure-function correlation of hemoglobin reported in vitro. The novelty of present method lies in its applicability to investigate change in conformational dynamics of human hemoglobin associated with its oxygenation in its endogenous environment. Various biological processes like ligand binding, folding and post-translational modification of proteins inside a living cell irrespective of its location and structural complexity.
National Dope Testing Laboratory, India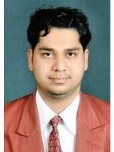 Biography:
Dr. Kapendra Sahu has completed his PhD at the age of 29 years from Jamia Hamdard University (India). He is Scientist B of a research team focusing on Anti-Doping Science & Hair Testing at National Dope Testing Laboratory, New Delhi. He has published more than 28 papers in reputed journals and serving as an editorial board member of repute.
Abstract:
Background: In recent years, hair has become an alternative biological specimen for drug testing within the field of doping in sports, forensic toxicology & workplace testing. Hair testing can complement technique for conventional blood and urine analysis because it prolongs the detection window and by segmental analysis, permits discrimination between long-term therapeutic use and acute exposure.
Aims: The present study containing a simple, rapid & cost effective method for the determination of EtG in hair was developed using liquid chromatography–tandem mass spectrometry (LC–MS/MS).
Methods:Hair was successively washed with dichloromethane for 5 minutes and then with methanol for 2 minutes. The hair was then dried at room temperature and cut into fine segments with a scissor. Ten nanograms of internal standard (EtG-d5) and 2 ml of distilled water were added to 50 mg hair fine segments. The extraction was performed using an ultrasonic incubation for 2 h. These samples were incubated overnight at ambient temperature. After incubation, again ultrasonicated for 2 minutes and then centrifuged at 3500rpm for ten minutes. The supernatant was decanted & dried under nitrogen (N2). The obtained residue was reconstituted in 40µl of 0.1% formic acid. Twenty microliters of extract were injected into the LC–MS/MS system.
Result & Discussion: The best separation was achieved using a C-18 column (Inertsil, 50mm x 4.6mm x 5µ) and a mobile phase comprising of 0.1% formic acid : acetonitrile in a gradient mode, with flow rate and temperature being 0.6 ml/min and 30ºC, respectively. The run time of the developed method is 6 minutes. The LOQ and LOD were found to be 10 pg/mg & 3 pg/mg respectively.
Conclusions: The method allows the determination of Ethyl Glucuronide (EtG) ie., metabolite of alcohol in hair by LC-ESI-MS/MS in concentrations from 10 pg/mg (quantitatively) and 3pg/mg (Quantitatively), respectively, with an extremely reduced total time of analysis of 6 minutes. This validated method was successfully applied and qualified for the quantitative determination of EtG on proficiency test (PT) samples receives from Society of Hair Testing (SoHT).
Indian Oil Corporation Ltd., India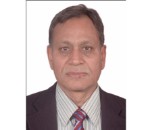 Biography:
Abstract:
Microalgae are sustainable sources of biofuels, which has gained attention due to fast depletion of petroleum reserves. Microalgae are unicellular photosynthetic organisms, that require primarily three components to produce biomass, i.e., water, CO2 and sunlight with relatively higher photosynthetic efficiency of 3–8% against 0.5% for terrestrial plants. The microalgae grow in aquatic environment of diverse sources of water such as sea, brackish, ponds and industrial waste water. Microalgae biomass is comprised of neutral (triacyl glycerides; TAG, free fatty acids; FFA) and polar lipids (glyceroglyco/phospholipids). Neutral lipids are potential sources of biodiesel and food products due to their similarity with regular vegetable crops with regard to saturated and unsaturated fatty acid profile (C14 to C22). Besides neutral lipids and polar lipids (glyceroglyco/phospholipids), various high value co-products such as epoxy esters, pigments, antioxidants, β-carotenes, polysaccharides, and vitamins can be extracted from microalgae biomass. Poly unsaturated fatty acids such as α – linolenic (ω n-3), γ– linolenic (ω n-6), DHA and EPA are abundantly cultivated by certain microalgae species, and find extensive application as food supplements due to their high nutritional value. In the proposed research topic, the role of sophisticated analytical techniques such as MS (ESI), GC-MS and NMR have been explored to determine composition and quality aspects such as triglycerides (TG) and free fatty acid (FFA) content, fatty acid profile including poly unsaturated fatty acid (ω n-3, n-6 PUFA), saturated (SFA, solid fat) and unsaturated (UFA) fatty acid content, and iodine values with an objective to explore biodiesel potential of microalgae biomasses cultivated in the specific culture media.
St. Petersburg State University, Russia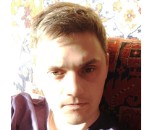 Biography:
Nikolay Solovyev was born in 1986 and has completed his PhD at the age of 25 years from St. Petersburg State University. He is an analytical chemist, and a lecturer in analytical chemistry at the Institute of Chemistry, St. Petersburg State University. His primary field of expertise is clinical elemental analysis, speciation analysis and trace element metabolism.
Abstract:
Analytical challenges of selenium (Se) species determination, using hyphenated techniques, are discussed. Se is 'complicated' element for the inductively coupled plasma (ICP) based techniques, owing to relatively low sensitivity and abundant interferences. Since emission lines of Se are insensitive, nearly exclusive mass spectrometry (MS) detection is used for Se speciation in biological samples. Nevertheless, selenium detection by ICP-MS is considerably less sensitive compared to most elements. This is due to rather high ionisation potential of Se, its natural isotope distribution and spectral interferences, originating from argon of the ICP as well as sample bulk elements. Noteworthy, all Se isotopes are interfered to certain extent. A primary isotope 80Se (abundance 49.61%) is totally interfered by argon dimer, whereas the less interfered 77Se has abundance of 7.63% only. Severe interferences for Se require for the implementation of sector-field MS or using of collision or dynamic reaction cell technologies for Se quantification and speciation. The best performance, in respect of limits of detection, is obtained for collision or dynamic reaction cells with oxygen/hydrogen or methane as working gases. Additional analytical complications of Se speciation are related to separation and identification techniques, since biologically relevant Se-species diverse highly in their chemical nature: inorganic (selenite and selenate), organic, including seleno amino acids (selenocystein, selenomethionine), low molecular weight species, specific selenoproteins (selenoprotein P, glutathione peroxidase, thioredoxin reductase etc.) and non-specific selenised proteins (e.g. selenised human serum albumin). The main biomedical applications of Se speciation are epidemiologic studies, selenium metabolomics and risk assessments studies.

Biography:
Prof Dr Satish C Puri earned his PhD in 1973 in Bio-organic Medicinal chemistry, PDF at University of West Virginia Morgantown and National Science Foundation Fellow at University of Minnesota Minneapolis USA. He worked for more than 35 years (1972-2007) in CSIR-IIIM Jammu-180004 India. Puri had been CSIR-DAAD Visiting Scientist number of times to University of Dortmund Germany, University of Manchester UK. He supervised 35 PhD fellows and have to his credit about 200 peered reviewed international publications patents and book chapters in the field anticancer therapeutics, Biomolecules from Fungal Endophytes, radioprotective and on editorials board of number of International journals. Presently teaching as Professor of Clinical Biochemistry in Indian Medical Institutes after superannuation from CSIR.
Abstract:
Chemical revolution started in the last century by recognition of chemical structure and development of method of isolation, characterization. Modern chemistry lays more emphasis on material biological environments health and medicines. Environmental concerns have forces chemist to search remedies for imperiled planet. The application oriented modern scientific endeavors are not a single scientific disciplines, therefore promoting multidisciplinary resources and emphasizing sustainability shall be a root of any chemical design. Drug discovery is one of such frontiers area which is originated in chemical sciences but feed on numbers of disciplines for accomplishing any design. Despite advancement in modern scientific methodologies and computer assisted de-Nova drug designing, continue to be mainstay of discovery of new leads for drug designing. Presentation enlists program modern target for anticancer drug program includes examples from our work of some cytotoxic biomolecules with emphasis on environmentally benign protocols and natural products in conventional chemotherapy regimen. Calling of visionaries, game changers and paradigm shifters in biochemical ready to take the world most challenging diseases needs and quest for cures are committed to begin the world research-intensive biopharmaceuticals for advance cancer.A plethora of natural products represent an invaluable gold mine of pharmacophores. Fungal endophyte is a diverse class microorganism that colonizes plant without any symptoms of disease. Fungal endophytes display a broadspectrum of biological activities viz; tubulin, topoisomerase, angiogenesis inhibitors, immunomodulators, radio-protectors and antioxidants etc. Endophytes proficiency has inspired us to detection and characterization of biometabolites like taxoids, podophyllotoxins, camptothecinoids, combretstatins, epofornin phialmusltin, ramlosin and diaploic acid from microbes using LC/ESI-MS/MS (Tandem) spectrometry in low levels of detectable of anticancer bimolecular in last decade.
Addis Ababa University, Ethiopia

Biography:
Abstract:
Objective: To evaluate antileishmanial activity of methanolic extract of Aloe otallensis (A. otallensis) on the promastigote stage of Leishmania donovani (L. donovani) as compared to standard drugs and to screen its phytochemical constituents.
Methods: Phytochemical screening was done by using the method mentioned by Evans and Trease on methanolic extract of the exudates of Aloe otallensis leaves. The extract was also evaluated for in vitro antileishmanial activity against L. donavani which is found from the Parasitology Unit of Black Lion Hospital. The result was compared to standard drugs of sodium stibogluconate, milfostin and paramomycin.
Results: The extract has a good antileishmanial activity with an IC50 of 0.123 0 μg/mL on L. donovani (AM 563). The experimental data showed that relatively it had better activity than paramomycin and milfostin but less activity than sodium stibogluconate. The data analyses were done by GraphPad Prism version 5 software after it was read by ELISA reader at the wave length of 650 nm. The phytochemical screening of the exudates of A. otallensis showed the
presence of phenol, alkaloid and saponin. Conclusions: The methanol extract of the exudates of A.otallensis has a good anti- leishmaniasis activity and this may be attributed to phenol, alkaloid and saponin present in the plant. But it
needs further analysis for the conformation of which constituent presents in high concentration to know which one has the strongest effect.
Hamdard University, India

Biography:
Shahzad Ahmad has completed his Master of Science in Forensic Science at the age 23 from Osmania University, Hyderabad (India). He served as 'consultant for forensic science' at Scope eKnowledge Centre, Pvt Ltd, Chennai, India and pursuing PhD (Toxicology) in the Department of Medical Elementology and Toxicology, Jamia Hamdard, New Delhi, India. He has been awarded Basic Research Fellowship (Senior Research Fellow) from University Grant Commission, Government of India. He has published three research papers in reputed journals and also serving as reviewer for some journals.
Abstract:
Endocrine disrupting chemicals (EDCs) are synthetic compounds used for diverse range of application and interfere with endocrine system through various ways. Accordingly, the endocrine disruption is one the focal area of toxicology. 2D nano liquid chromatography coupled with mass spectrometry (nano-LC-MS) recently attracted the notion of molecular toxicologists due its role in proteomic analysis. Proteomic analysis is the keen interest of molecular toxicologists to understand the toxicity mechanisms of EDCs and other toxicants. Enhanced sensitivity is the main advantage of 2D nano-LC-MS which facilitates the more concentrated bands of peptide in MS offering the determination of low abundant compound in limited sample. Molecular targets of EDCs and other toxicants include various biochemical indices such as proteins or enzymes, therefore the proteomic analysis on exposure to various EDCs helps to find the toxicity mechanisms of these toxicants. In our previous research, we virtually found the interactions of some EDCs with the biochemical indices of glucocorticoid biosynthetic pathway which is the main pathway of adrenal cortex, indicating the potential of EDCs to inhibit the various proteins of adrenal gland. The proteomic analysis of adrenal gland in response to EDCs by 2D nano-LC-MS may reveal the toxicity mechanism of EDCs and helps in risk assessments. Therefore, in the same way 2D nano-LC-MS shows the potential to become the powerful research tool in the field of molecular toxicology.

Biography:
Abstract:
Marine benthic crab proved a success in heavy metal detoxification and accumulation at its tissues. The present work investigates accumulation of lead, copper, zinc and cadmium in gills, carapace and hepatopancreas of the marine crab Metapograpsus messor inhabiting mangrove area at Kosseir, Hurghada, Red Sea. Heavy metal analysis was performed on atomic absorption with special cathode lamb for each metal. Metal bioaccumulation in hepatopancreas was higher than gills followed by carapace. Based on bioconcentration factor, heavy metal bioaccumulation at examined crab tissues was ranked as follows; Cu>Zn> Pb>Cd. The results were discussed to highlight the route of entry of heavy metals into crab tissues and to evaluate the efficiency of Metapograpsus messor as biomonitor for heavy metal pollution in mangrove habitat at Kosseir, Red Sea.